6515 CONCESSION 11 - $649,777.00
Please select an amenity above to view a list.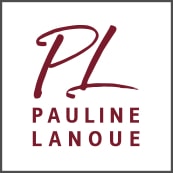 Property - Directions



MLS #:
1711401
Price:
$649,777.00
Online:
http://www.paul
inelanoue.com/p
roperty-1891264
0
Directions
Property Specs
Address
6515 CONCESSION 11
Flooring
Ceramic, Laminate
Land Size
184.74 X IRREGULAR
Extended Features:
Features: TreedOwnership: FreeholdConstruction Style Split Level: SidesplitCooling: Central air conditioningFoundation: BlockHeating: Forced airHeating Fuel: Natural gasUtility Water: Municipal water
Details:
6515 CONCESSION ROAD 11: IF YOU ARE LOOKING FOR AN ESTATE TYPE PROPERTY WITHIN MINUTES OF THE CITY YOUR SEARCH IS OVER. SITTING ON OVER 2 ACRES, BEAUTIFUL OVERSIZED FAMILY HOME WITH 2.5 DETACHED GARAGE. 40X40 OUTBUILDING WITH OVERSIZED DOORS. 40X40 BUILDING WITH IN GROUND POOL AND HOTTUB. (id:4555)
LISTING OFFICE:
Remax Capital Inc.